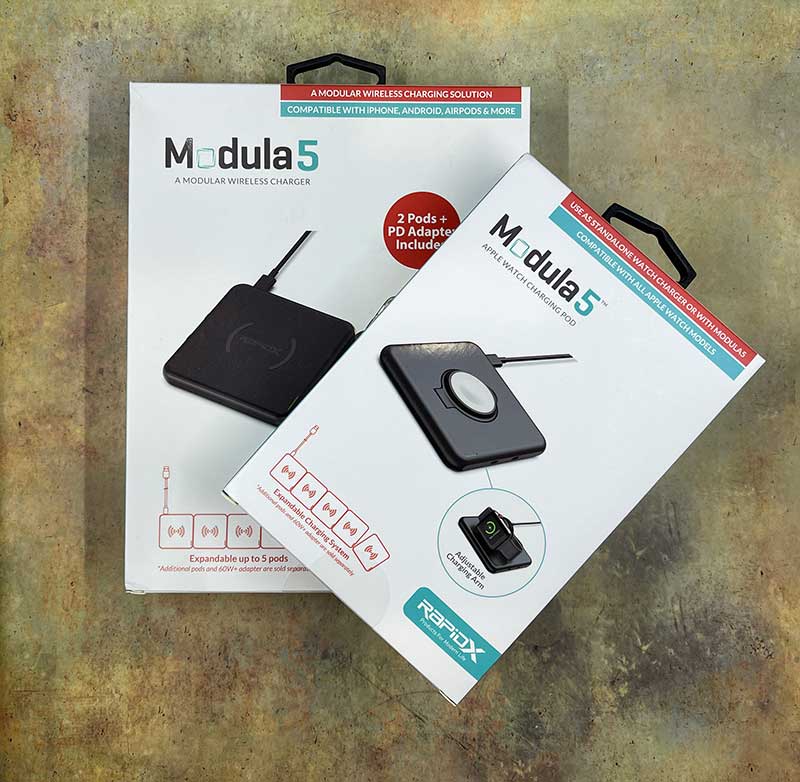 REVIEW – With gadgets comes the chore of charging them. I'm all about convenience and minimalism, so when I was invited to review the RapidX Modula5 expandable wireless charging system, it ticked both boxes and I said "hook me up". Let's check it out.
What is it?
The RapidX Modula5 expandable wireless charging system for Qi-enabled gadgets like smartphones, TWS earbuds, and the Apple Watch.
What's in the box?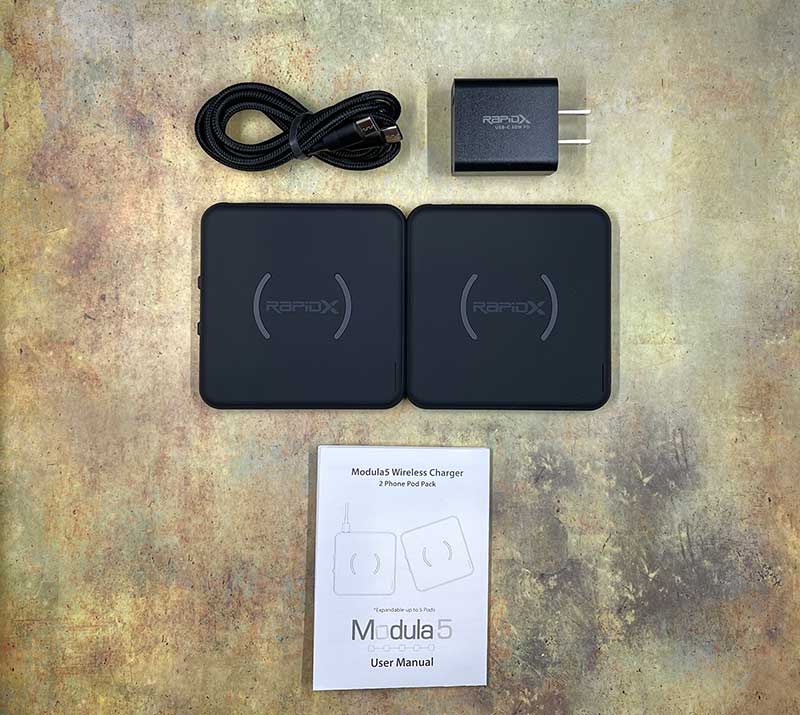 (The Bundle A system)
2 Phone Pods
5ft USB-C cable
30W AC adapter
User manual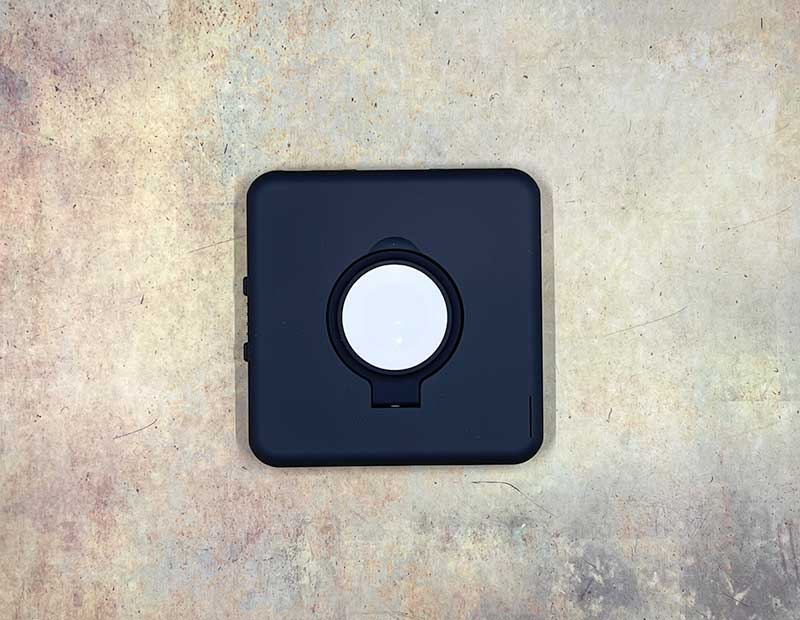 (Single Watch Pod)
Design and features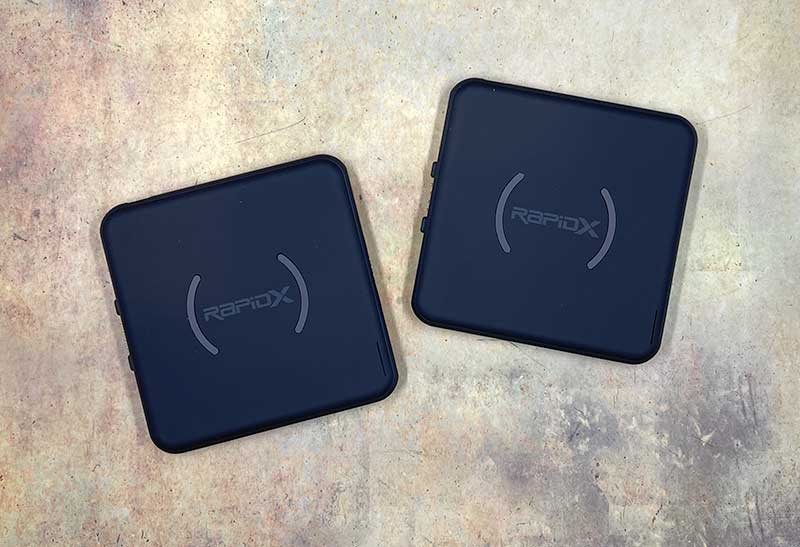 The RapidX Modula5 wireless charging system is a collection of square wireless charging (Qi) phone pods and Apple Watch pods. The pods are made of black plastic with a soft coating.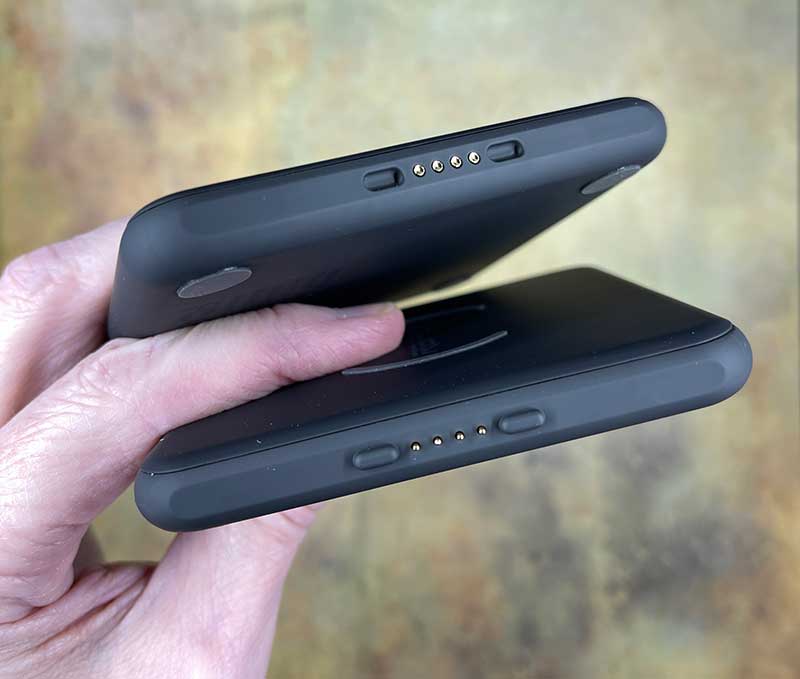 There is a male and female set of magnetic contacts on two edges of each pod.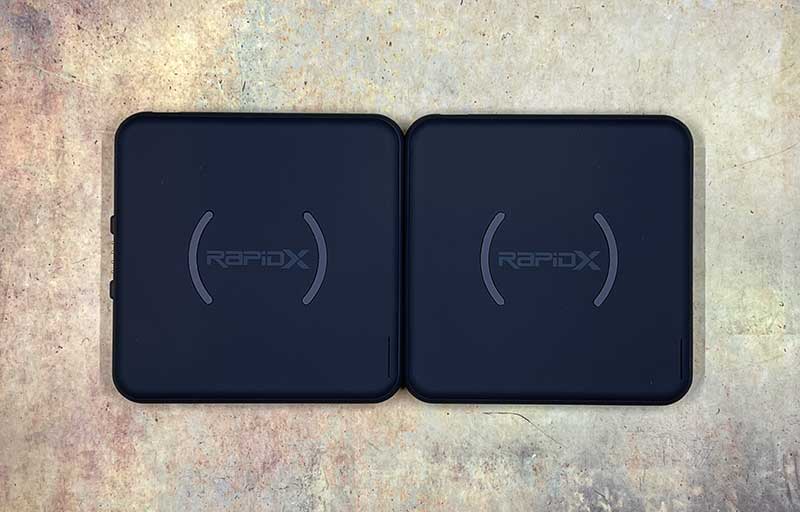 Put up to 5 pods close to each other and they snap together to form a row of chargers.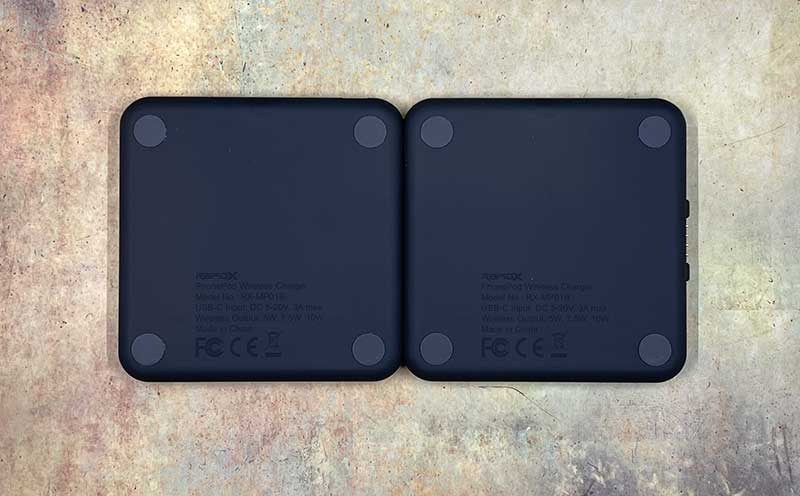 The bottom of each pod has rubber feet that keep it from sliding around on your desk or counter.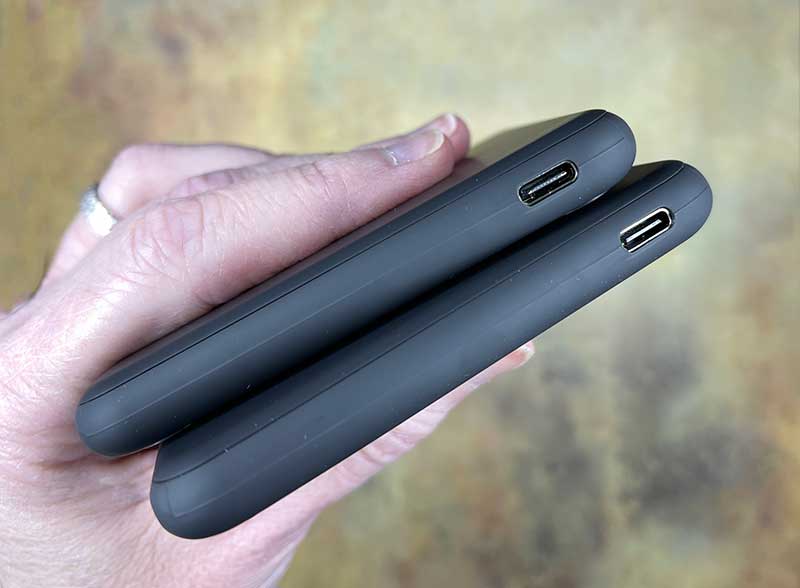 Each pod also features a USB-C port. When magnetically connected, you only need to use one cable to power the RapidX Modula5 wireless charging system.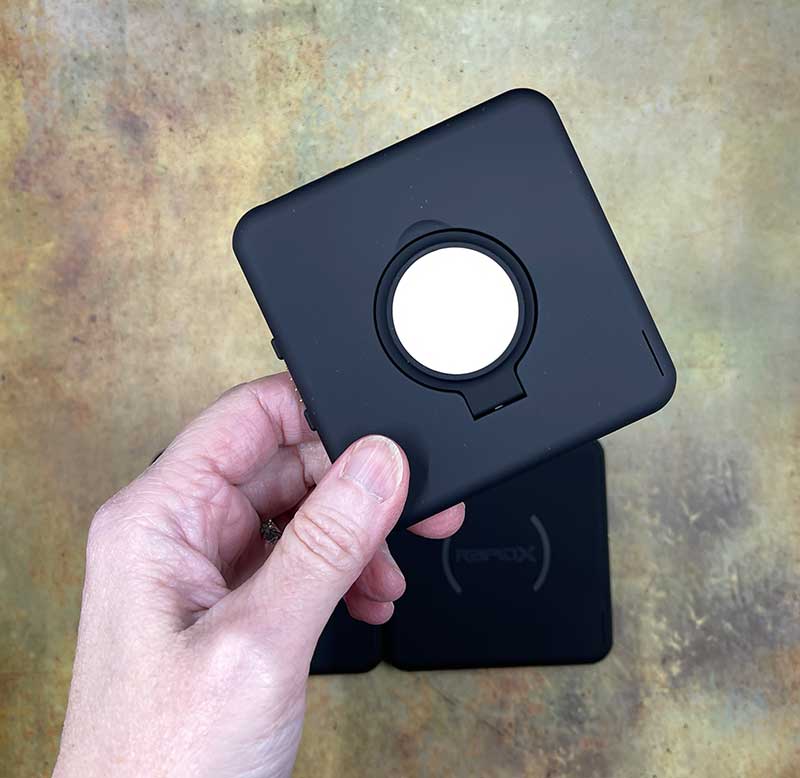 In addition to the regular wireless charging pad that can charge gadgets like a smartphone or earbuds like the Apple AirPods Pro earbuds, RapidX also offers an Apple Watch charger Modula5 pod.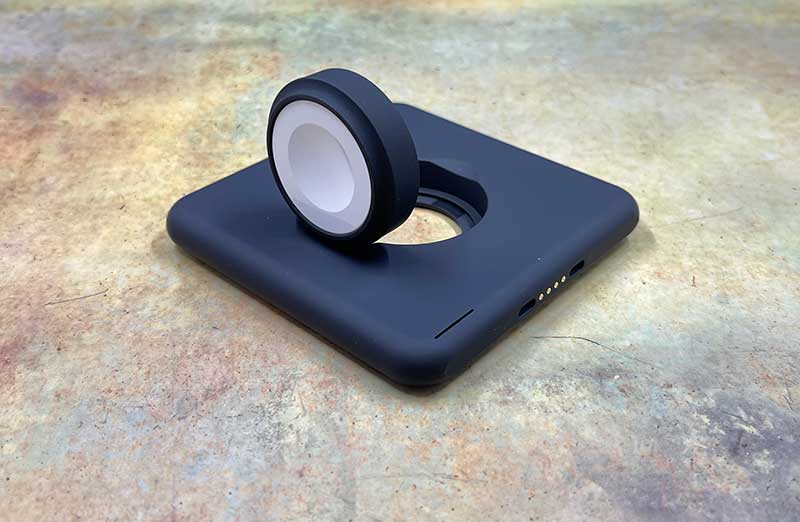 A really awesome thing about the RapidX Module5 watch pod is that you DON'T have to use your existing Apple Watch charger with it because it comes with the charger already built-in.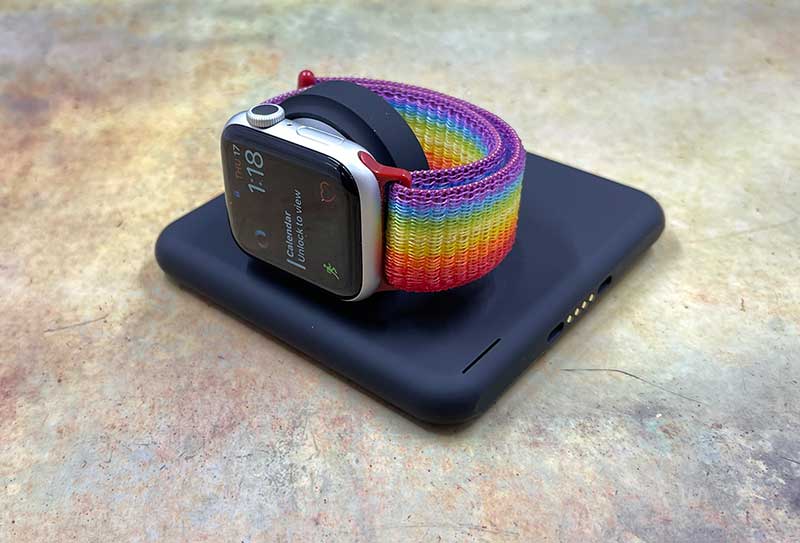 The charger pops out of the watch pod making it really easy to orient your Apple Watch in the right spot to charge it.

In the image above, you see 2 phone pods and one watch pod. Note that if you use more than 3 pods, you will need to use a 65W power adapter for the best experience. RapidX sells a 65W charger for $34.99 but the 30W adapter comes with the bundles.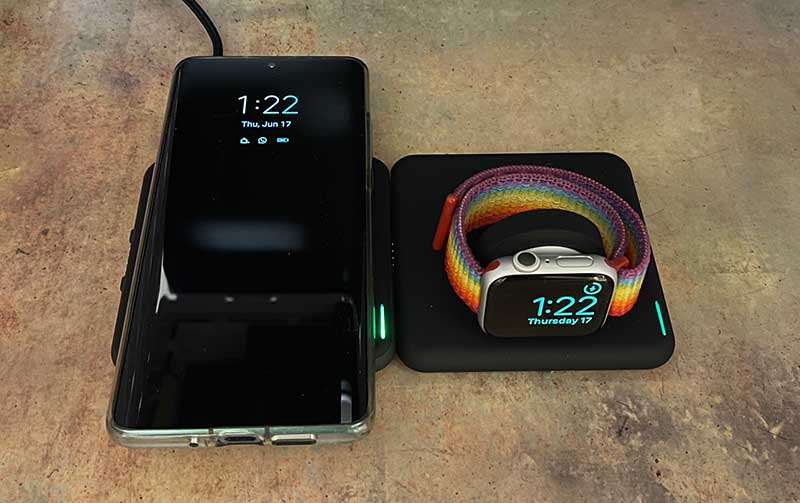 I've been using a phone pod and a watch pod on my nightstand to charge my iPhone 12 Pro Max and Apple Watch Series 6. I also tested the 10W Qi-Certified phone pod with other phones like the Huawei P30 Pro shown above. I didn't have to fiddle around trying to find the sweet spot for charging each device as it's pretty much place and go.
You will notice that when a device is connected to a charging pod, that there's a green LED that glows. This LED is pretty bright and it does light up my bedroom more than I like. At some point, I'll probably put a piece of tape over it to cover it up.
What I like
Expandable
Only need one power cable for up to 5 pods
Watch pod has the charger built-in so you don't have to use your original one
What I'd change
Single watch and phone pods do not include a power adapter
Final thoughts
Other than the bright status LED, I like everything about the RapidX Modula5 wireless charging system. It's a much more elegant/minimal way to charge multiple devices than having individual cables plugged into a computer or wall outlet. I now have a phone pod/watch pod combo located on our kitchen counter and one on my nightstand. I can even envision taking this setup with me on vacation to create a charging station that only requires one cable.
Price: $29.99 – $99.99
Where to buy: Amazon

Source: The sample for this review was provided by RapidX.